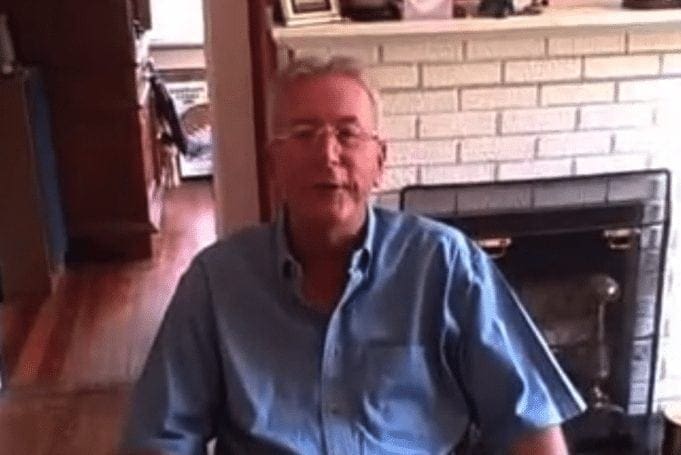 "We really appreciate the protection that Chet's affords us. They come out and respond very very fast. Highly recommend them!"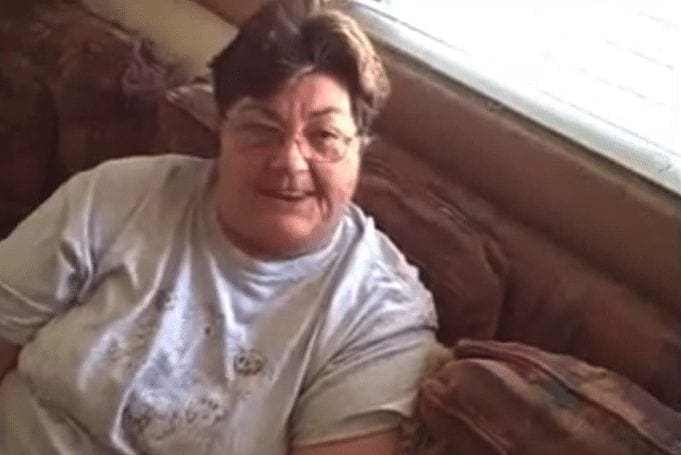 "I've had very good service. I haven't had anymore problems with any kind of bugs, so I am very very pleased. And I just got a reinspection and I'm good for another year!"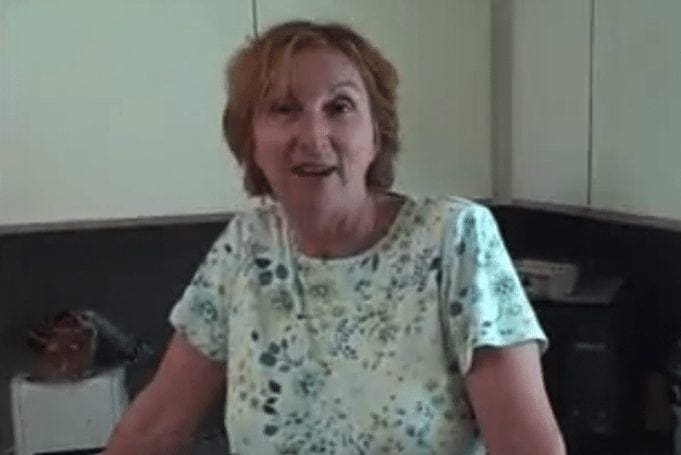 "I've been using Chet's for a number of years and I've been completely satisfied. Whenever I've had a problem, I've called and they've been Johnny-on-the-spot."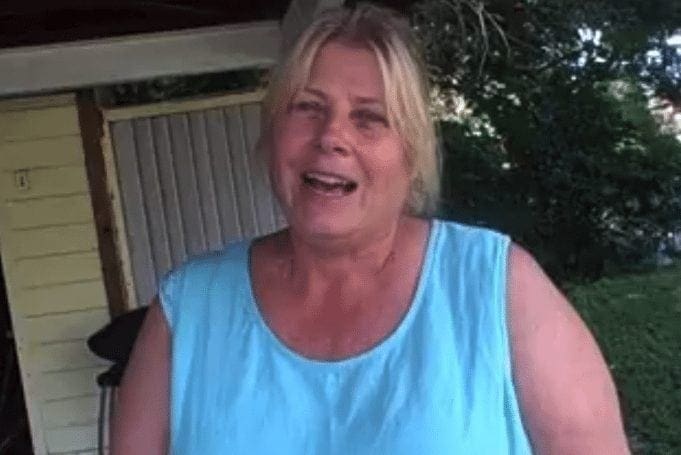 "We've used Chet's services for a number of years. Had an infestation of termites, Chet's came out right away. We're getting ready to remodel and now we can do it with confidence." – Judith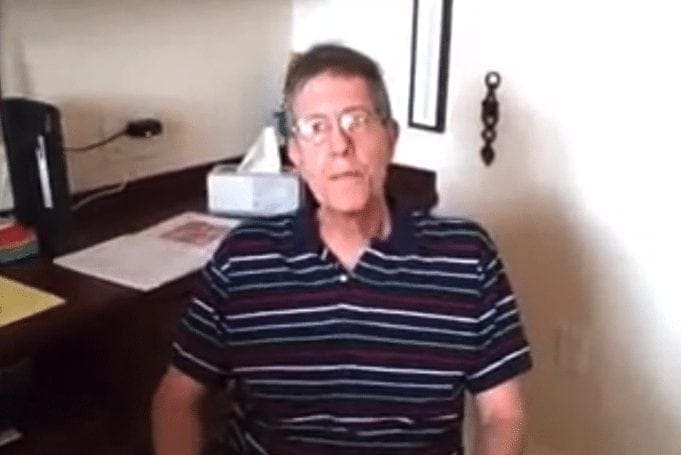 "We have been using Chet's since 1995, and have been very happy with the service. Anytime we've had any problems or issues, they have easily solved them for us."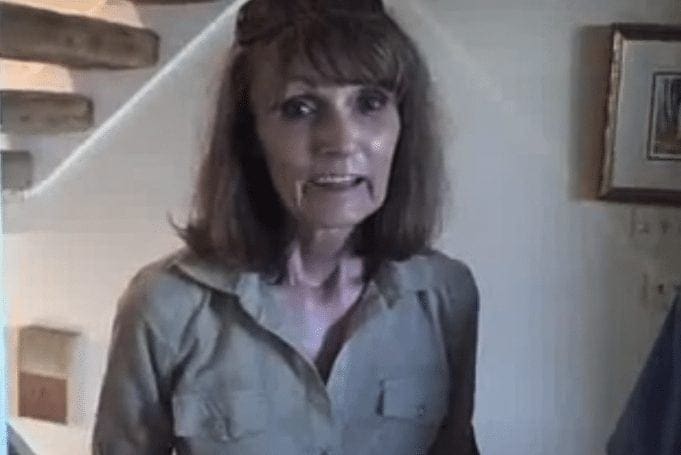 "I've used Chet's Pest Control probably at least 15 years and have been totally satisfied. I am going to be recommending Chet's to everyone for termite treatment." – Phyllis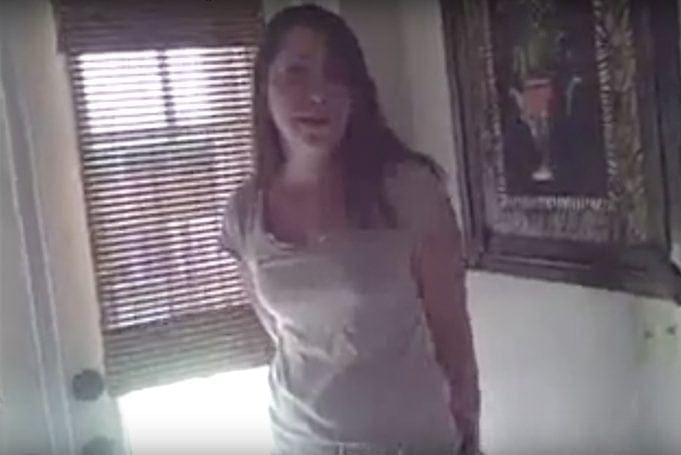 "I needed them to come out and give us an inspection to make sure we didn't have any live critters, which we did, and they came and treated with the organic orange stuff and it's safe for my dog and we're all good!" – Jody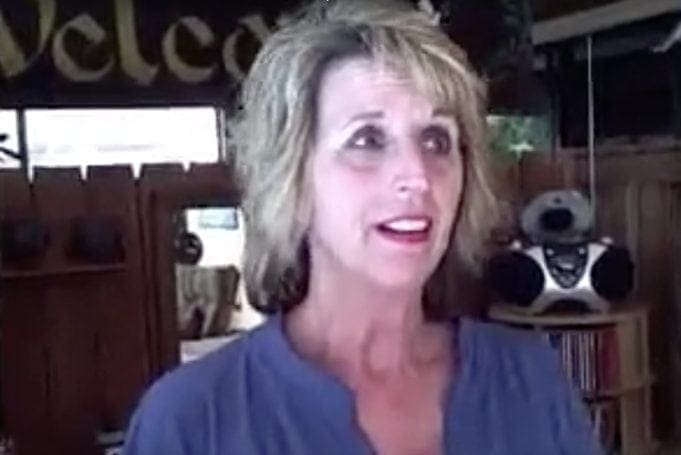 "They came in here and got rid of all our termites. I like that everybody's so thorough about checking everywhere, and the guarantee which is one of the things that sold me." – Kathy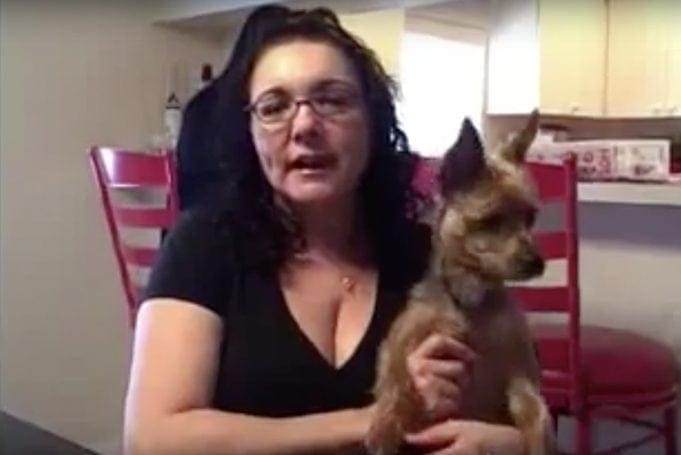 "Chet's has been apart of my family for 10 years. It's dog safe, which is one thing I love about them, and also with children it's very safe. If I see any problems they come and take care of the inside and outside." – Maryland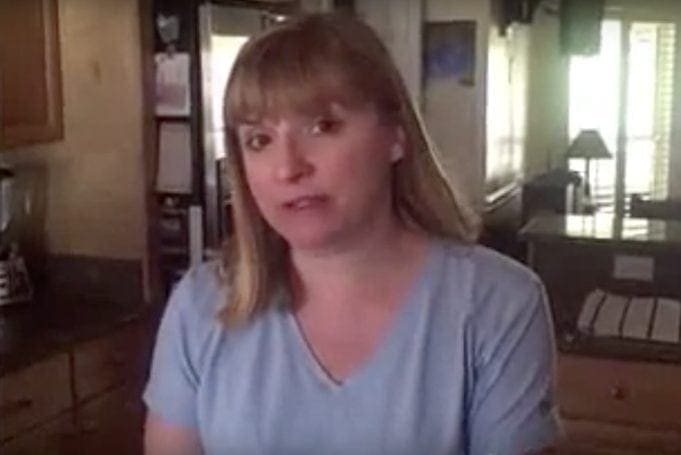 "Chet's takes care of my monthly pest control service, and they also take care of my termite service. They're great about responsiveness and I'm very very happy with the service I've received. Give them a call." – Kelly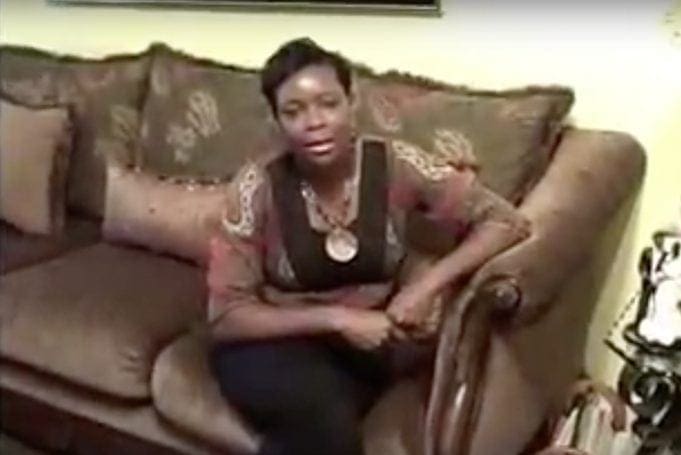 "I'm very happy with the service. I'm happy that I have the same technician come out every month and if I have a problem or situation I just call and somebody comes out right away. I would recommend them to anybody." – Dion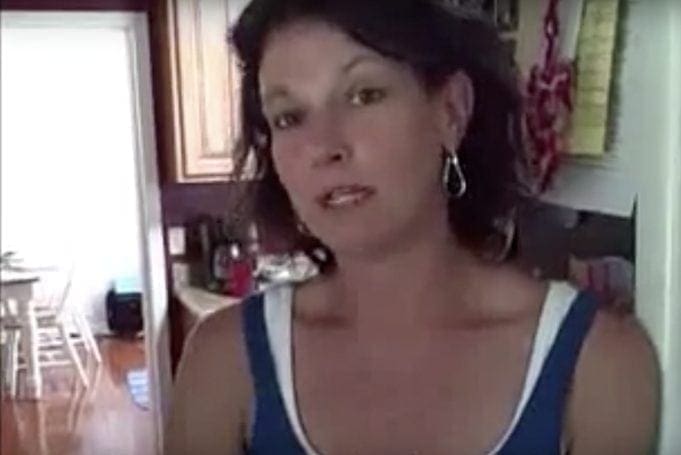 "Chet's stayed here on a Friday night answering questions before we even said we'd go with your company. He was extremely patient with us because we asked a whole bunch of questions, and appreciated his patience and honesty."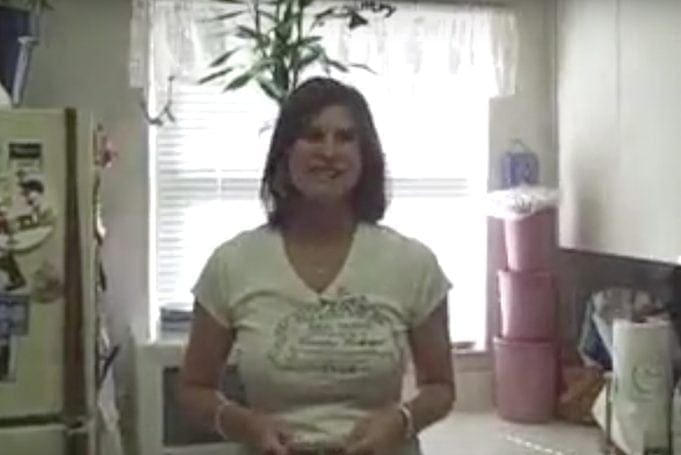 "I really like that every other month I have the same technician come out. When I call and need help with the service, everyone is so very friendly and very helpful and they take care of my needs right away. So, come joins Chet's!"
"We just had our house treated for termites, and they used the orange oil, and it smells good, and we didn't have to leave our house. They were here on time, very neat, easy experience. Very satisfied." – Bob & Lisa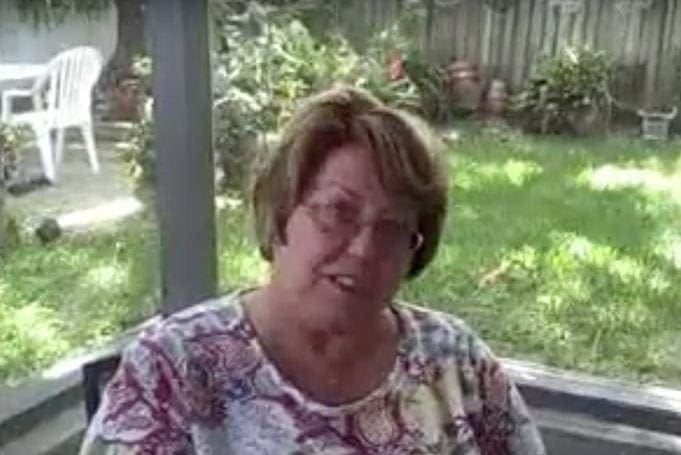 "In the space of an afternoon, we are bug-free, and I am sitting out here on the patio enjoying the afternoon. Service technicians are wonderful, so very courteous, friendly. No mess, no fuss, no bother." – Geri
Get your FREE 57-point inspection today
or call (813) 935-7554. Se Habla Español.

What Our Customers Say About Us
"Yesterday I had the pleasure of meeting with your representative, a professional who brings back meaning to the word 'honesty.' Your representative examined the areas of my concern, and, to my relief, told me that the damage had been caused by rot rather than by insects, and also, that there were no sign of any insects. His professional manner immediately put me at ease, but the degree of apparent competency he exhibited made me feel confident not only that he had told me the truth, but that I could confidently refer him and Chet's Termite and Pest Management to my friends!"
Michael E. Ladd Policeman Tampa, Florida
"I would like to tell you of the outstanding performance and service that was provided by Andrew. He did a great job explaining what he was doing and made sure his work was done right, if not better than right the first time. Also, he is always on time and if he is going to be late I always receive an immediate call, which is much appreciated. I was happy to build a certain trust with him and your company. This made me feel comfortable when I was out of town and knew my service would be done, and my house was in safe, good hands. I also enjoy the service I receive while talking on the phone to your associates. They were always happy to talk with me and fix any scheduling problems. I enjoy being on a first name basis with them and they seem to know who I am and what I need. This is usually hard to find these days and it's refreshing to work with people who enjoy their work. Thank you for your hard work. If I ever have a termite problem I will definitely call Chet's and recommend you to anyone."
Dan Goodspeed Entrepreneur
"Dear Mr. Rowland: I wanted you to know that I would gladly recommend Chet's for any ones household pest control needs. I have employed other pest control services in the past but have been far happier with Chet's than any of the others. They arrived promptly as scheduled and were respectful of my time. Most importantly, they also do a very thorough and effective job. Kenny Hill was my technician and he was very knowledgeable, polite and considerate. He was always tidy and did not leave a mess behind when he worked. In addition, twice he has returned to my home to personally address some concerns I had without making me feel I was inconveniencing him. He always has a smile on his face while answering any questions I may have. "The rates were reasonable and I believe highly competitive and an excellent value for the level of service received. I have experienced no problems with your company and have referred others to you as well. It makes me proud to be able to refer a small local business."
Doris Chiclana
"On 7/16/10 Junior and his team stopped by our office to check for bugs. They greeted me and introduced each person. Very sweet and personable as well as professional. Junior explained what he and his team would be doing. They were very easy to talk with and seemed to love their job. Based on my first impression of the company, I would highly recommend their services. Sincerely,"
Elizabeth Ether Tampa, FL
"Thank you for your company's wonderful service and standing behind what you claim. One thing for sure, I have not had a problem with ants of any kind, since my first day of service.
In the past, I'd hired Orkin to get rid of the pharaoh ants when I was renting a condo in Tampa. They'd distributed little ant-buttons where the ants were streaming up the walls and in the ceiling. A month went by and still the pharaoh ants inhabited my little condo. When I complained about the situation, the Orkin representative's response was to tell me I needed to learn patience that it would take time. I finally came to the opinion that a person living had to make certain concessions to live here…one being that you had to cohabitate with the pharaoh ants.
When I had my new home built a couple years ago, I started having a problem with pharaoh ants right away. There were also fire ant hills in my yard, where they munched away on the new flowers I'd lovingly planted.
I knew better than to call Orkin again. I'd come to the decision that business people just don't have the ethics they used to have. Then I met you, Chet. Thank God. You presented yourself with the integrity and business ethics of my late Dad. He stood by his word and when he said something, you could "take it to the bank.
I'm so thankful I decided to give Chet's Pest Control a chance. Now, my new villa is bug-free and I never have to worry about my cat coming in contact with any kind of dangerous chemicals. The bi-monthly appointments are arranged around my busy work schedule. Your employees have always been highly professional, friendly, and helpful. They always have a smile and are willing to give or receive a friendly chuckle in addition to their patient assistance.
Again, thank you, Chet. For restoring my faith in Florida businesses, and delivering such high-quality service. I'm hopeful to find other business people with your integrity.
Diana Mullinax Accountant Wesley Chapel, FL
"I wish to express my appreciation for your having honored your warranty. As we well know, a satisfied customer is one of the best forms of advertisement."
Geneva Blaskowski Nurse Tampa, FL
"It is rare these days to find someone to 'come to your rescue' when you have a problem that has to be solved quickly. However, we found this no to be true with the personnel you employ, when we made a desperate call to your Tampa office. It was early in the morning when I discovered some wood deteriorating behind the stool in our master bathroom. When the paint gave way, I could see termites. We were leaving early that afternoon for Illinois for Christmas and this was not exactly a part of our schedule!
We had talked to Hal Whidden just a week or so before this happened when he was out to help our next door neighbor Karina Powell, with a similar problem in her bathroom. He had explained to us and a couple of our neighbors how the problem might possibly be avoided by installing a subterranean termite barrier around our homes. He was very informative and answered all of our questions very courteously and efficiently. We told him at that time that we would be contacting your company to have him out for an estimate, NEVER realizing that WE, too, were having some termites 'invading' our house!
Because it was early in the morning, I received a message stating that the office was closed, but to leave a message and my call would be returned as soon as the office opened. It wasn't long and I received a phone call from the gal in the office, She listened very patiently as I told her what was going on and then she said Hal Whidden was standing right there and that she would send him right out. When I told her that we were interested in the money back guaranteed termite service your company offers, she said that she would have the techs dispatched as soon as possible. This whole thing was completed by 10:00am that morning and we had not only seen Hal, but also Kenny and another tech! What service!!!!
We just wanted to let you know that we were very pleased with your friendly, caring personnel and the quick response time. We will be telling others about your company!"
Ed and Linda Lewis Tampa, FL
"My own personal experience tells me why Chet's Termite and Pest Management can afford such generous terms for their service. Their people are so professional and thorough, nothing escapes them. Their service is just wonderful."
Jennifer Morley Nurse
"In a world where truly "good customer service" seems harder and harder to find, you have continued to give us the best pest control service I have ever encountered! When you said you were the best…. You proved it to be fact!
Over the years you have treated my personal residence for Subterranean Termites as well as routine monthly pest control. I was so impressed, I asked you to take over the accounts of Lindell VW-Honda, our Collision Repair Center and ultimately Mr. Lindell's personal residence. You treated his home for termites with Termidor and most recently for carpenter ants. Well, it appears you did a "perfect" job once again! Many of our employees now use Chet's Pest Control for their personal residences.
I would not hesitate for an instant to recommend your company to anyone. Your service and professionalism is impeccable."
Dale Wellhofer Business Consultant Tampa, FL
"From the bad service I've had from others, I could get the idea the company owners were getting protection money from termites! With Chet's, however, I know who's side they are on. That is why I've made sure Chet's gets their "protection money' from the right person—me. It's worth every penny."
Ross Puleo Contractor (813) 917-9948
"I'm convinced that my Chet's service man thinks like a termite. I marvel at how he never fails to crawl and squeeze into every hole and space in my home. Whenever any of my friends have needed a termite hunter, I have never failed to recommend Chet's."
Julio Rivera Jeweler (813) 933-1299
"I choose Chet's because of their strong warranty. In fact, it is so good, I feel cheated. All the time my technician has been coming into my home, I've never had to ask him to come back and give me a free treatment."
Denise Alvarez Stylist (813) 874-5848
"First of all, I was very impressed with Hal Whidden. He met with me initially and explained my problems and the treatment needed. I found him to be very professional and thorough. The individuals who actually performed the work, Kenny and Gene, were also very impressive. They performed the job in a very professional and thoughtful way. I was impressed with your operation and termite services from top to bottom.
Thanks again, and please pass on my compliments to your employees."
Jan Stich Manager Plant City, FL
"I was impressed with your operation and termite services from top to bottom. Your company recently provided termite treatment for my home. I wanted to compliment your company for the professionalism, courtesy and diligence of those involved with my job.First of all, I was very impressed with Hal Whidden. He met with me initially and explained my problems and the treatment needed. I found him to be very professional and thorough. The individuals who actually performed the work, Kenny and Junior, were also very impressive. They performed the job in a very professional and thoughtful way. I was impressed with your operation and termite services from top to bottom.Thanks again, and please pass on my compliments to your employees."
F. Robert Santos
"Dear Mr. Rowland
Helped to turn a nightmare into a positive. My house was treated yesterday for Subterranean Termites.Your employee, Mr. Kenny Hill, helped to turn a nightmare into a positive, with his kind consideration of my dilemma.He was very professional, courteous and very careful not to disturb the inside of my house. Mr. Hill is an ASSET to your Company."
Best Regards,
Rilla K. Abrell
"Answered all of my questions…plus
Dear Chet's Termite & Pest Control,
Sorry about the balance! I misunderstood also! Your staff, Kenny & Junior were polite, efficient and neat. It was a pleasure doing business with such a professional and kindly group.Shawn was very thorough in his explanations of termite infestations and answered all of my questions plus!Thanks again for a job well done and expedient!"
Sincerely,
Susan Welborn
"Why would anyone choose any other Company.
To All the Staff,
(Phone, Shawn, Installers, Lead Men, EVERYONE)Your company is great, professional and thoughtful. Why would anyone choose any other Company. We appreciated your company and your great service."
Liz Kuhli
"Have not seen any bugs in the house
Dear Chet's Pest Control
Gwen and I wish to thank you very much for your service. Since May of this year we have not seen any bugs in the house or evidence of termites. We also wish to apologize for not being as timely as we should have been with our payments. We look forward to working with you in the future."
Clayton and Gwen Fox Valrico, FL 33594
"The tenting of our building went as planned. I called your office early the morning of the 11th and was told to expect your crew sometime between 3:00 and 5:00. Sure enough, they showed up at 3:00….It took your crew….just over an hour to tent the building. We received a call as we have requested on Saturday to let us know that they would be arriving around noon to remove the tent and, sure enough, they were almost done when we arrived. Thanks for the professional and timely way your crew handled the tenting of our building."
Fred and Gail Taylor Furniture Doctors
"We have had our home for almost 10 years. In the past we had another pest control company, and when we contracted with Chet's Pest, the difference in the service was night and day! Michel Guitierrez has serviced our house for years and always does an awesome job! His attention to detail and pleasant personality is a welcome change from what we had before! We appreciate everything that he's done for us every other month.
I can't say enough about Michel and Chet's Pest because we're seasonal and rely on companies servicing our home all year! I want to personally thank Michel for being a conscientious professional technician who should be commended for his work!"
Sue Pysher Palm Harbor, FL 34685
"Today we had Kenny Hill and his assistant, Ralph come by and do our yearly inspection. I was very impressed with them as I have been with all your employees. Hal was,by last year and also did great. Your folks are very thorough and carefully inspected my older home. I work in public service, I am a deputy sheriff, and I realize the importance of being professional. Your guys are always friendly and professional and I have recommended your company many times to friends. My father who is 91 years old first recommended your company to us and we wouldn't take our business anywhere else. Thanks again."
Jim Hicks
"I got to tell you, you have a very customer oriented employee with Andrew Munoz. He is fantastic. Andrew has been servicing our pest control needs for over three years, and I just wanted to tell you we appreciate his eagerness to provide us the best care imaginable. He always takes initiative to schedule our bi-monthly service calls and frequently extends himself to ensure that my wife's concerns about fire ants, carpenter ants, fleas and wasps are taken care of. It is a real pleasure to know that any problem we might be having is quickly and professionally addressed. "I just had the opportunity to put Andrew's responsiveness to the test again. He, once again, made an outstanding impression. When your office called this past week to schedule Andrew for his service call, I told the scheduler that we had bees and wanted to have Andrew out as soon as possible. After contacting Andrew, she told me that he would be at our house the following evening at 5:30 pm. Does he always work 10-12 hour days? After analyzing the problem, which was more involved than he had anticipated, he volunteered to return the next day with his supervisor. The next day, the two of them worked for nearly an hour to eradicate the beehive in our eaves. My sincere thanks for a job well done! "I'm not sure that if were not for Andrew, and his willingness to go the extra mile, that we would have had the problem taken care of so quickly and completely. Please pass on to him our sincere appreciation."
J. Frank Wattenbarger Retired Tampa, FL
"I became a customer of Chet's Pest Control this past year and would like to take the opportunity to let you know how pleased I have been with that decision. Marty Hauser is our Pest Control Engineer and has been very successful in eliminating our Carpenter Ants and Pharaoh Ant problem in addition to providing excellent service with our scheduled maintenance visits. Marty is thorough and knowledgeable and is punctual with every appointment, unlike many other home service providers; He is reliable, professional and courteous. "Thank you again for your valued service and quality staff. I look forward to remaining a loyal customer and will gladly recommend Chet's Termite & Pest Management and Marty to my friends and colleagues."
Rhonda Coreen Administrative Assistant Lutz, FL
"Chet's has had 92 inquires about their company and 0 complaints. Companies like yours are what the Better Business Bureau stands for."
Chad Holloway Better Business Bureau West Florida
"Smoothly and professionally
Dear Mr. Rowland,
Now that the termite eradication treatments have been completed at all the contracted facilities, I wanted to tell you how smoothly and professionally each and every facility was handled. Kenny Hill was a pleasure to work with-his knowledge, his accountability and commitment to the success of this contract are to be commended."
Sincerely,
Una M. Garvey Facilities Management Coordinator
"Nice to know that someone thinks the customer's time is as important as the company
Attn: Carol
This letter is to commend your technician Eduardo for his work, attitude and honesty. Eduardo has been servicing my home for several years, and I have always been extremely pleased with his work ethics. He is always friendly, efficient, and helpful in solving any problems I might have. One other outstanding quality is that he is ON TIME! If he does get tied up, he never fails to call and let me know he is running late. In this day of "we'll be there somewhere between 8am and 5pm" it is nice to know that someone thinks the customer's time is as important and the company.As long as Andrew is your employee, you can count on me being a faithful customer.
Sincerely,"
Joan C. Smith
"Going beyond his normal duties
To Whom It May Concern:
I want to extend my sincere appreciation to Andrew Munoz for his professionalism and going beyond his normal duties to help me with my rat infestation. Andrew did his normal spraying and did an inspection of both stories of my house. As hot as it was, he went climbing inside the attic for evidence of rat droppings. Then he repaired a rat trap & put it in the area the rat was last seen. His efforts and selflessness are what is keeping me as one of your customers. Good job Andrew!
Thanks.
Sincerely,"
Dana A. Dulabone
"Beyond the call of duty
Dear Chet,
I wanted to let you know how much I appreciate your employee, Hal. We recently had some boards in our house replaced due to rotting and when they removed one side there where thousands of Carpenter ants. I called your office and left a message for Hal. When he returned my call I wasn't home so he left his home #. When I got in touch with him she made time in her busy schedule to come by & treat the area. He's always been reliable and conscientious, but this was beyond "the call of duty." I just thought you would like to know.
Sincerely,"
Theresa Vaughn
"My husband and I appreciate his service
Dear Chet,
I would like to let you know how pleased I am with Frank's expertise and service. We had a significant problem with ants when we moved into this house in January. Frank was able to identify the various types of ants we were experiencing and control them on her first visit. He again was able to correctly identify and eliminate another type of bug that surfaced in the early spring. He is very knowledgeable and professional and wanted to let you know how much my husband and I appreciate his service.
Sincerely,"
Vicki Allen
"I will never use another company again
Chet's,
I would like to take time and thank you for your professional services. Eduardo came to my home with compassion and knowledge it's what he does best for your company. I really appreciated that. I used Pestex 2 years ago, I was disappointed with their services, my house was tented for two different termites. Not even a year later I started seeing them swarm. In my opinion they received $900.00 dollars for doing absolutely nothing. Eduardo was very kind about advising me which way I should go as far as roaches, and they are gone. I will never use another company again, it's very important that we spend our hard earned money wisely, and Chet's is the way to go for me.
Thanks Again,"
Karen Cook
"Dear Mr. Rowland:
We wanted you to know how much we enjoyed having the opportunity to work with Manny, talk with Robin, Carol, Erin and work with Kenny, Sean and Junior in order to hopefully rid our house of subterranean. Everyone was very knowledgeable, friendly and patience for those of us not in the business. One suggestion we have is that Chet's Termite should specifically point out to the homeowner, in advance, the possible destruction of plants before any trenching occurs. It created no problem for us, but advance notice would give the homeowner time to remove the plants. It was a pleasure doing business with your company and we not only look forward to continuing to work with you in the future, but also will not hesitate to recommend Chet's Termite. Please feel free to use us as a referral and we will certainly recommend your company to anyone we speak with. Again, thank you.
Very truly yours,"
Dirk V. and Sandra E. Tolle
"In all my years, and I have had eighty six of them, I have done business with scores of companies in a wide variety of fields including termite control. The lack of proper control in my Boston home caused me significant loss at sale time when the inspector found LIVE swarming termites totally missed by my "service". It is with that experience in the past that I recognize a professional company with competent staff. From you on down to Robin and Kenny I have had nothing but a warm and understanding relationship. At this moment, Kenny and his crew of three others are preparing the perimeter of my home to replace the older, outdated type service with a new but proven system of control of the subterranean termites.
I have no hesitation in recommending your fine service to all my neighbors in this gated community.
Cordially,"
Justin Lee
"On August 28, 1999, your service manager Duke Covington came out to our home in Tampa, FL 33604 to give us an estimate to have our home fumigated for drywood termites. We knew about your 100% money back guarantee if I were to get termites back within 1 year if the treatment date, and I felt confident contracting your company to take care of my termite problem.
On November 12, 1999, I had my home fumigated by your company. In June 2000 we discovered a suspicious area in the paneling of the front room and called your company back to investigate the problem. On June 9, 2000, your service manage Duke Covington again came to our home to take a look at the problem. During the investigation Mr. Covington found that we did have live drywood termites in that area and instructed us to call your office to schedule and have tenting done again and inquired about the money back guarantee.
On July 17, 2000 your company re-tented our home free of charge and on July22, 2000 I picked up a check representing the amount we paid for the fumigation of our home.
We are very pleased to say that we received our money back within 1 week without having to threaten or harass your company to honor your claim of a money back guarantee. I will certainly tell friends and others about the honest, fair dealing we have had with your company and we hope to use your services again in the future if the need arises."
Dan and Shirley Rogers Retired Tampa, FL
"I am writing today to thank you, and your employees. In May of 2006, I discovered termites at my residence and I contacted three pest control companies to schedule inspections and compare estimated costs. When I met with Hal Whidden, your company's consultant, he was pleasant, helpful and informative, but best of all, he was on time! I scheduled the tenting of my property during this first meeting and Chet's Termite and Pest Control tented my home on May 23, 2006.
Imagine my dismay in late April 2007, when I discovered wings another evidence of termites in my home. I called Chet's on April 30, 2007 and Hal was at my door (on time again) on May 1, 2007. He determined that I did indeed have live termites and we scheduled a second tenting (at no charge) of my home for May 18, 2007.
On May 2, 2007 I called your office and left a voice mail message for Carol Brown, your office manager. I was calling regarding your "no-risk, 100% money-back" guarantee. Carol returned my call the same day. She was very considerate and apologetic regarding the need for a second tenting of my home. She also made an appointment to deliver a full refund to me at my home on May 25, 2007.
After two whole-house tentings' in less than a year, I can honestly say I hope not to need your services again anytime soon. But…I also will say how very pleased I am that I hired your company the day I first met Hal. Everyone has been pleasant, professional and helpful and when you state that you have no-risk, money-back guarantee…that's exactly what your customers get.
Thank you so much for standing behind your work and keeping your promises. I have recommended Chet's Termite and Pest Control to several of my friends and co-workers, and will continue to do so. It truly was a pleasure doing business with you!"
Beverly Hicks Entrepreneur Tampa, FL
"Too often now a day's people are prone to complain about poor service and yet forget to acknowledge good service. I am writing to you to thank you for the excellent service I recently received from your representative Hal Whidden.
Currently I am (unfortunately) under contract with Orkin who were refusing to honor their guarantee to re-treat, claiming they could not find any evidence of drywood termites, This not with standing a commitment I had received from one of their representatives last year that once my renovation program had been completed they would re-treat.
I called your company and Hal came by. I am so glad he did. Within minutes he found plenty of evidence which I was able to use to persuade Orkin to re-treat. It was amazing how quickly their representative gave his consent when he realized he had been called out.
Of course the re-teating had to be at their convenience, which means I shall have to wait over two months for their team to appear.
I cannot tell you how pleased and impressed I am by your company if you employ people like Hal. In our brief meetings he told me more about termites than I could ever have learned from anyone else and I now know what to look for especially when it comes to selecting who I should be dealing with.
I will become one of your clients in due course and meanwhile I will not hesitate to recommend you to my friends and neighbors.
Incidentally, Hal did not ask me to write this letter to you and I am happy for you to use it to show prospective clients.
Many thanks for your excellent service which went above and beyond what I ever imagined and thank you for coming to my assistance during my time of need."
Richard T. Butt Business Executive London, England