Have you made your way through every pest control company Tampa has today? Are you tired of unpredictable technician arrival, not knowing whom to expect or paying for a service you don't actually receive? At Chet's Termite & Pest Management, you'll never have to worry about any of that. Since 1980, we've been providing area home and business owners with a level of service you can't get anywhere else.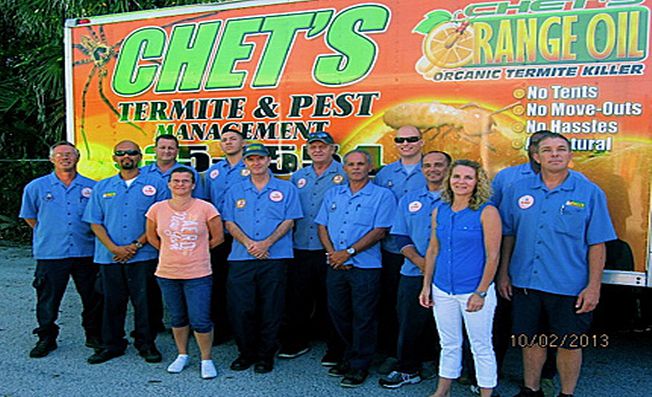 At the top of the list is assurance that you'll get exactly what you pay for, and the work we promise to perform. We feature guarantees that you're not going to find with other exterminators. If you don't see the results we said you would, get in touch. We'll return, do the job right, and cut you a check for your original investment. This is just one of the reasons that we're so popular with our clients, and the reason that they refer to us when their family, friends, neighbors and other acquaintances are in need of the best pest control company Tampa has seen to date.
Let's not assume that you've always had horrible experiences in the past, but we know what we've heard from new clients over the years. Too often, home and business owners are given broad windows of time, in which a technician may or may not show up. When you don't even know what your technician is supposed to look like, how can you fully trust the person you let in your door. With Chet's, you'll have a picture of your professional, who will likely be the same one who came last year and the year before. This is one of the benefits of having staff members who have been around, on average, for over a decade. The excellent work environment and rewards of working here mean that the turnover is at an unheard of minimum.
We want you to feel at ease when you allow someone the privilege of working in your home. You can feel confident in not only the high level of skill and service with Chet's, but the unwavering reliability and honesty. You shouldn't have to deal with an exterminator who becomes a bigger problem than the bugs it's supposed to eradicate.
For the finest pest control company Tampa can offer, call Chet's Termite & Pest Management. Feel free to call or use the online contact form, and we'll be in touch!