If you have never had a termite infestation, you are so incredibly lucky. It can be difficult to treat termites because most people don't recognize the signs and wait until there are multitudes of termites infesting the home. The original process of removing termites in Tampa was to put the home under a tent and fumigate. This was a costly and to be honest, a real pain of a process.
You and your whole family would have to move out of the home, take all your food out of freezers, refrigerators and cabinets, or double bag it all. If you had pets, you would need to find a hotel that would allow them or have them boarded at a pet boarding house for many days. You would also need to remove plants, turn the gas and electricity off … did I mention that pest control for termites was a hassle?
However, there is now a new option: Organic pest control in Tampa.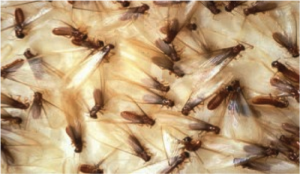 Benefits
The benefits of using organic pest control are that you don't have to move out of your home, pets will stay safe, along with food and utensils. You don't have to worry about turning off the gas and electricity or anything else, and can live a normal life while the treatment is happening.
Another great benefit of using organic is that there is no risk of damaging the home or areas close to the home. When placing the big tent for fumigation, it could damage gutters, roofs and other areas of the home. It could also cause damage to outside plants and grass.
How it Works
A special chemical is used that is completely organic and made from oranges. The solution is called XT-2000 Orange Oil and is made from distilled orange rinds that extract the oil. The technical name of the orange oil is D-limonene and it is a by-product of the manufacture of orange juice.
The inspection will be done on your home to find the drywood termites and even inaccessible areas can be inspected and treated with this organic pest control option. No damage will be done to the home, because the inspector will use a borascope, which can determine if drywood termites are inside the walls or in other inaccessible areas.
A drill and treat method is used to kill the termites and the organic option works like fumigation without the risk. The orange oil will move through the wood and fill up the entire piece of wood until there is no place for the termites to go. These treatments are targeted specifically to the area that's infested, so you aren't required to move out of your home for the process.