Household pests can be downright annoying, but they can also hold disease. Pests such as roaches, ants, rodents and spiders can make living in your home a nightmare, but it doesn't have to. If you choose a good pest control company in Tampa, you won't have to worry about pests anymore. To find the best company, there are some things you should look for in the professional business of pest control.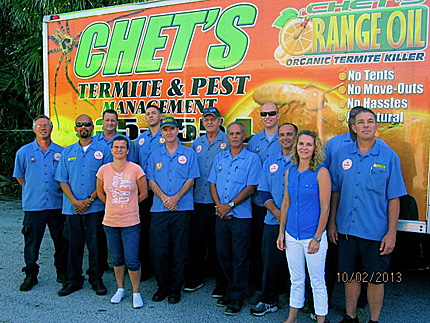 Guarantee
The one thing you don't want to do is pay a lot of money to receive pest control services that don't work. Even a small amount paid every month can add up quickly and does no good if the services don't remove the pests.
Instead, find a company that offers some sort of guarantee. Most professionals will provide more treatments up to 60 days after their initial visit if they haven't removed all your pests. Some will offer a money-back guarantee. This means that if you hire them and they don't remove the pests, you get the money back that you paid them.
This guarantee doesn't mean the company doesn't do its best, it means that they stand by their work so well that they are willing to promise you they will do the job requested of them.
Price
Choosing a company that offers a very low price in Tampa doesn't necessarily mean it's a great deal. Most people are so money-conscious right now that they focus on nothing else. However, this could mean you have someone who isn't professional or doesn't have the experience necessary to rid your home of pests.
Experience
Pest control takes experience. If it didn't, you would be able to fully get rid of pests in your home yourself and if you have pest problems already, you know you can't do it alone. Therefore, look for professionals that have many years of experience. They understand bugs and know how to get rid of them permanently and safely.
Treatment
Ask about the different treatment options available. Most companies have their own tried-and-true method but ask them specific questions. Find out how long the treatment process takes, when it will take effect and what they do for treatment. Some companies only treat the "seen" areas of your home. Make sure they are willing to remove electrical outlets and plates to ensure the find all bugs, and go around the plumbing and under appliances.