ATTENTION: Hillsborough and Pinellas County Home and Business Owners….
Get Tampa Bay's Most Powerful Termite/Pest Control
100% Risk-Free Money Back Guarantee
Order Your FREE 57-Point Inspection Today
and Get a FREE Bonus Worth $140.00
I'm Chet "The Termite Terminator" Rowland, Owner of Chet's Termite & Pest Control, the company with the only checklist of 57 termite and pest control inspection points (one that took me 39 years to perfect).
I'm also the president of one of the only Tampa Bay Area Termite & Pest Control Companies that offers a powerful, no risk 100% money back guarantee.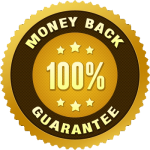 Even better, when you call to schedule the treatment, I'll give you a Free bonus worth $140.00!
If you've made it to my site, you're looking for information about pest and termite control services, right?
If that's the case, you have come to the right place!
You'll see that we've spent years preparing the information you need most to make an educated buying decision when it comes to your termite and pest control needs.
In our Learning Center you'll find special reports packed with valuable information that will not only help keep you from making costly mistakes, but also help you save a ton of money and a lot of hassles.
Check out our full line of Services, including termite treatments for both drywood termites & subterranean termites. We offer Organic and natural solutions to tent fumigation. For more information, go to www.ChetsOrangeOil.com.
We also offer a vast array of pest control services, including solutions for roaches, ants (all kinds), rats, mice, fleas, ticks and so on.
Chet's Services
You can also read all about our interesting, real-life stories about pest and termite control issues that we experience while working with our customers in the Blog section. The stories are a lot fun and very entertaining. We're sure you'll get a kick out of reading what really happens out in the field.
Oh, and don't forget to stop by our Customer Reviews section so you can see for yourself what others are saying about our employees and our services.
My husband and I have been using Chets for about a year now and couldn't be happier with the service. When we first called, the team was super responsive and sent a rep out immediately for a quote and service description. We found the services and the price very competitive. We have been working with Kenny, who has been very friendly, knowledgeable, and professional. We have really enjoyed working with him. We are very happy with Chet's service and would recommend it to anyone in need of pest control.
We're open from 7am to 5pm, Monday through Friday, however, we do make Saturday appointments. Just be sure to let the ladies in the office know what's convenient for you.
Schedule your Free Inspection NOW by calling our office at (813) 935-7554 or email us.
We look forward to helping you solve your termite & pest control issues.



Chet "The Termite Terminator" Rowland
Call the office while it's fresh in your mind (813) 935-7554.
OUR GUARANTEE
All Work Guaranteed
Let's face it: both of us know, one pest treatment won't give you a gnat's head of what you really want, which is a bug-free home…period! I have to convince you, then, I'm the most reliable termite and pest control company in Florida. We're a company that takes all the risk out of you doing business with us, as you're about to discover.
In return, I get a valued customer not just for a couple of months, but maybe for a whole lifetime! You'll feel good about referring us to others. What's more, you'll have a company who will get to know your home like no other termite and pest control company around. I'll discover exactly what bugs are coming and going, and what to do about them – and when.
Still, you may be thinking, "Chet, how do I know you'll do all this for sure?" Words are cheap, I know. Well, you can start by reading this:
CHECK REFUNDS – click here